President William Ruto and his deputy, Rigathi Gachagua, have been recently heard accusing ODM leader Raila Odinga of his moves in the country and also of trying to hold demonstrations in the country. Further, Raila Odinga revealed yesterday that he will not recognize President William Ruto's regime. This has left most Kenyans wondering what is happening in the country, and this has also raised political temperatures.
According to the source, the Senator of Kisii County broke the silence today and sent a strong message to both President William Ruto and Deputy President Rigathi Gachagua. Through his statement shared by Citizen DayBreak, Richard Onyonka has urged the president and his deputy to talk with Kenyans and also behave in a presidential manner. He has also added that Kenya's problem is not economic but political. I quote his statement from the source: "Kenya's problem is not economic but political, and I would urge President Ruto and Do Gachagua to start behaving presidentially, to talk to Kenyans with dignity and decency, and to listen to the issues of Kenyans."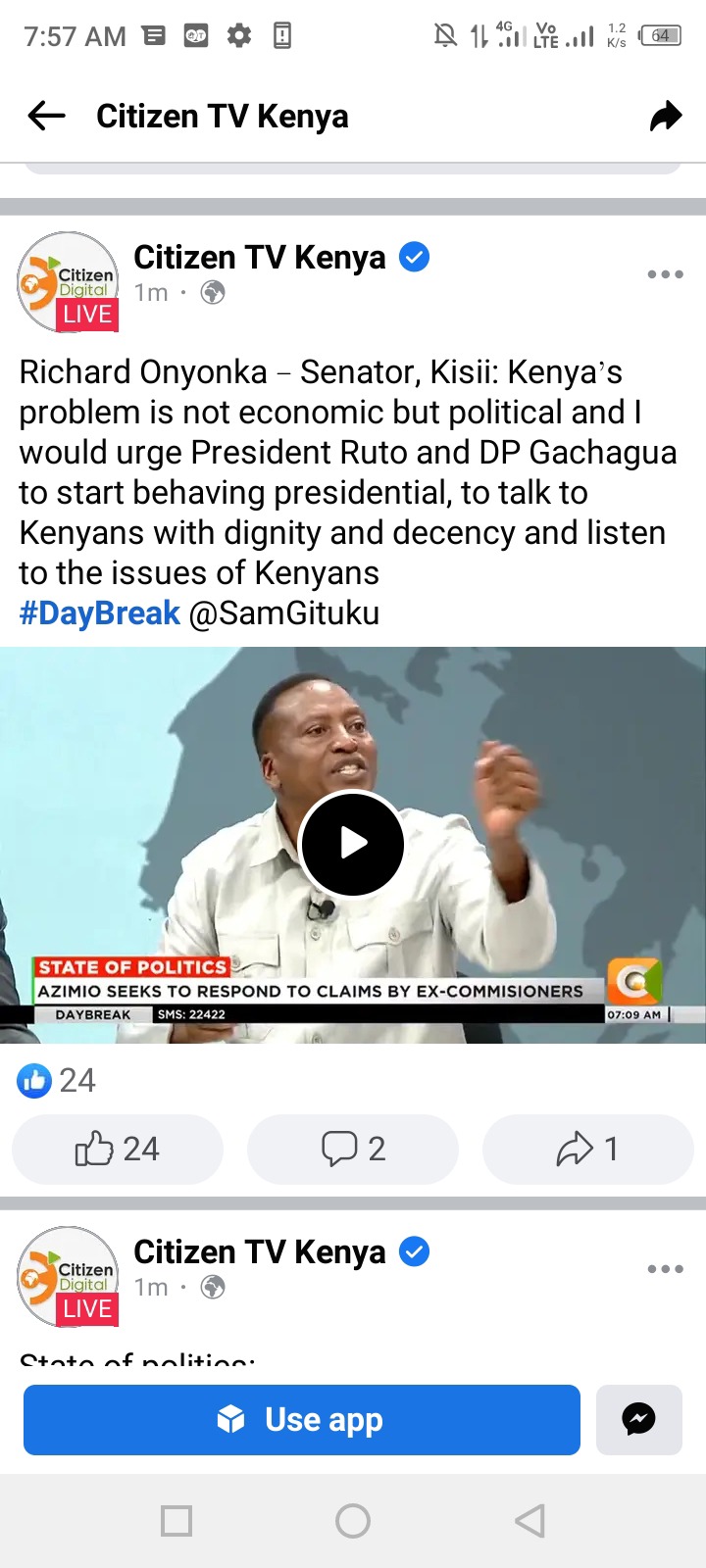 This just came in after some differences between ODM leader Raila Odinga and President William Ruto had been increasing in the country a few days ago.
What are your views?
Follow me for the latest updates from different parts of the country.
Content created and supplied by: Tabbyfeloh (via Opera
News )