Source: https://twitter.com/SiphamandlaGoge/status/1617845202412265473?t=M1R2lUHY5vNKIBJzBc93Pw&s=19
Vusi Motha, a former ANC mayor, and another accused person have made an appearance in court in Mpumalanga in order to apply for bail. The former mayor is being investigated for allegedly having an illegal firearm in his possession. 
The other defendant is accused of providing a firearm and ammunition to a person who was not authorized to possess either of those items. Outside the courthouse, a number of ANC comrades gathered as they came to hear about the situation before appearing in court to apply for bail and appear in connection with it. 
A high level of security was also maintained around the Piet Retief Magistrate's Court in the province of Mpumalanga. This is because the formal bail application hearing for the former mayor, Vusi Motha, and his co-accused was being held there.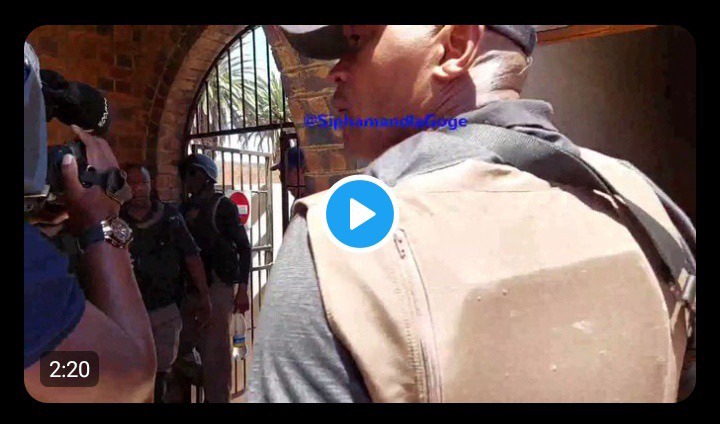 It was observed that the two were walking together while handcuffed, and armed officers were seen escorting them into the courtroom. 
Comrades of the African National Congress (ANC) who were demonstrating in front of the magistrate court in Mpumalanga carried placards with messages that read "the accused must be investigated." Additionally, there were those who advocated that the accused's family members should not contribute to their bail. 
On the opposite side of the road, the Economic Freedom Fighters were holding their own demonstration. In order to prevent their demonstrations from degenerating into violent clashes, the police physically separated members of the two political parties. Members of the EFF were carrying placards that posed the question, "What has the former mayor done?" 
There have been rumors circulating that the former mayor is now a part of the Economic Freedom Fighters organization. The support that Vusi is getting from the red berets indicates that Julius Malema, the leader of the EFF, is not responsible for signing up the members, despite the fact that he has denied those claims and stated that he did not sign up the membership.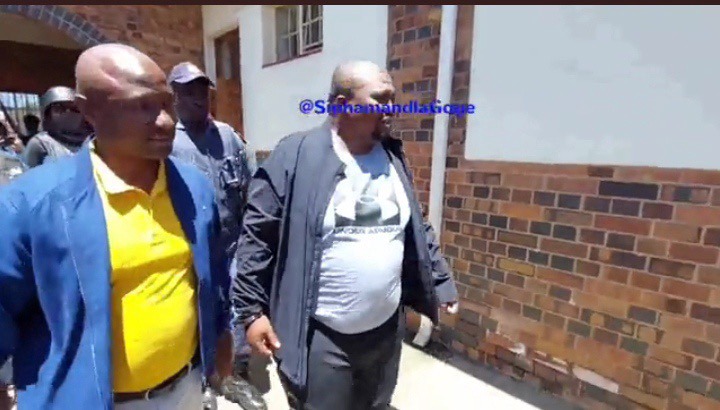 The province of Mpumalanga has seen high numbers of political violence, which has resulted in the deaths of several ANC comrades in a manner similar to that of organized crime. Comrades of the ANC who appeared in court today voiced their support for an investigation into the possible involvement of the former mayor in the murder of an ANC councillor. 
They want to know why the former mayor had such a firearm and such a large amount of ammunition in his possession. Comrades in the ANC are advocating to the court that the accused person not be granted bail.
Content created and supplied by: All_Is_Well.Media (via Opera
News )